Over the years, I have enjoyed reading my horoscope to find out what the month usually has in store for me ... or not. As a Libra, my horoscope sign is represented by the
scales
. As one of the three
air signs
(Gemini and Aquarius being the others), Librans have a strong intellectual connection with the world; Librans love to analyze and solve problems that they and the ones they care about face; and Librans are known to be fair and just.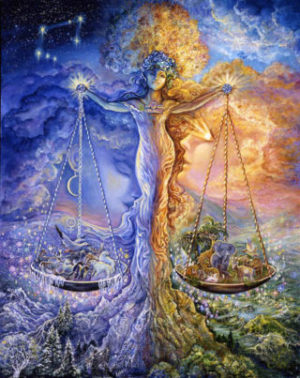 I never really paid attention to my horoscope until I was in high school, and then at that point, it was imperative to know what the day, week and month held in store in the areas of work, love and life. Having gone to co-ed high school, it was a ritual for us to sit on the school staircase as we each read our own horoscope out loud from the week's gossip magazine or if we were being bold, 
Glamour
or
Cosmopolitan
. We were in such a rush to grow up!